January has seen a busy start for the DAFNI team with many new items, particularly around the introduction of the National Infrastructure Systems Model (NISMOD) onto DAFNI.
This important system of systems model, developed in the Infrastructure Transitions Research Consortium (ITRC) project, led by the University of Oxford, has helped to inform the architecture design and delivery of many of DAFNI's ongoing enhancements to functionality for our users.
We are also very pleased to have released some significant new features for DAFNI in January. These developments have enabled us to provide model versioning capability amongst many other refinements on the platform, full details below.
We have been busy with events too and are delighted to be able to share outputs from our recent event with Imperial College London.
Finally we would also like to share a video we have just launched providing an introduction to DAFNI. This will appear shortly on our DAFNI homepage, however in the meantime, a sneak preview can be seen on the DAFNI YouTube channel.
Dr Brian Matthews, DAFNI Project Lead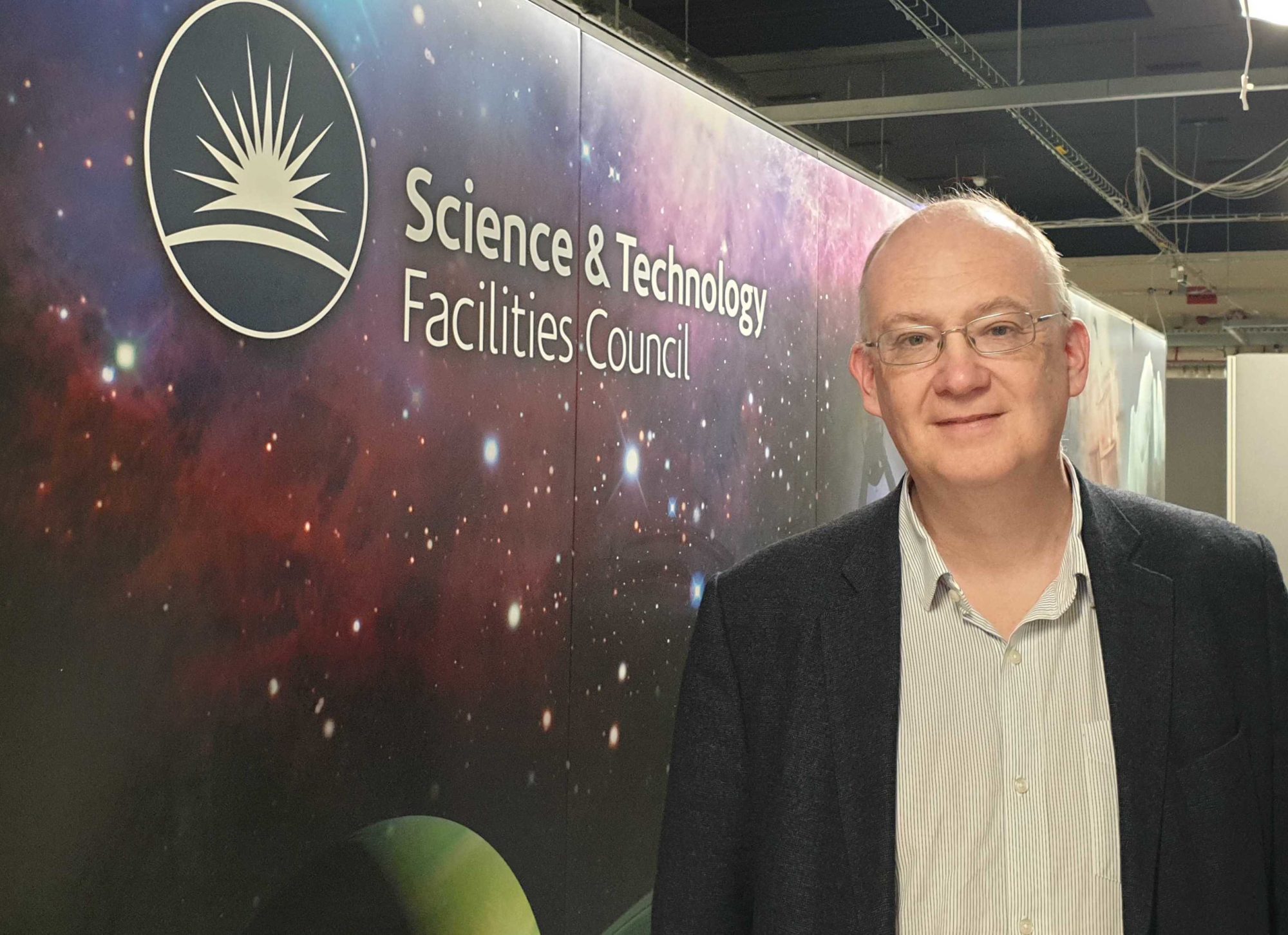 Contents
DAFNI and Imperial College London 
New insight blog: Craig Robson of Newcastle on his work with DAFNI 
Recent DAFNI enhancements 
DAFNI events 
Our pick of funding & training calls 
DAFNI and Imperial College London 
On the 15th December, the DAFNI team met researchers from Imperial College London and learned about potential use cases for DAFNI.
Click the links below to see a selection of videos from the event:
Pathways to equitable healthy cities // Giulia Mangiameli, School of Public Health, Imperial College London
Smart District Data Infrastructure (SDDI) // Koen van Dam, Centre for Process Systems Engineering, Imperial College London
Data-driven real options and flexibility analysis in systems design // Michel-Alexandre Cardin, Dyson School of Design Engineering, Imperial College London
Active travel and environmental impacts // Audrey de Nazelle, Centre for Environmental Policy, Imperial College London
Understanding aerosols and their contribution to pollution // Marc Stettler, Centre for Transport Studies, Imperial College London
Large scale model for the microsimulation of energy and mobility demands as a function of individual activity-travel patterns // Aruna Sivakumar, Centre for Transport Studies, Imperial College London
Demonstration of DAFNI's data discovery service // Bethan Perkins, DAFNI, Technical Lead
Demonstration of DAFNI's modelling service // Tom Gowland, DAFNI, Technical Lead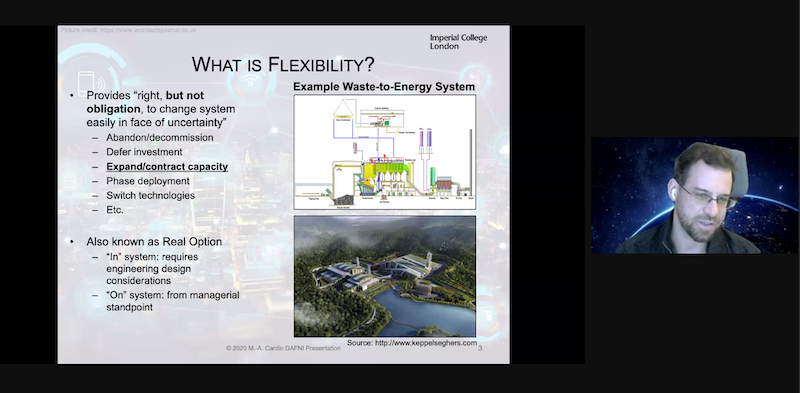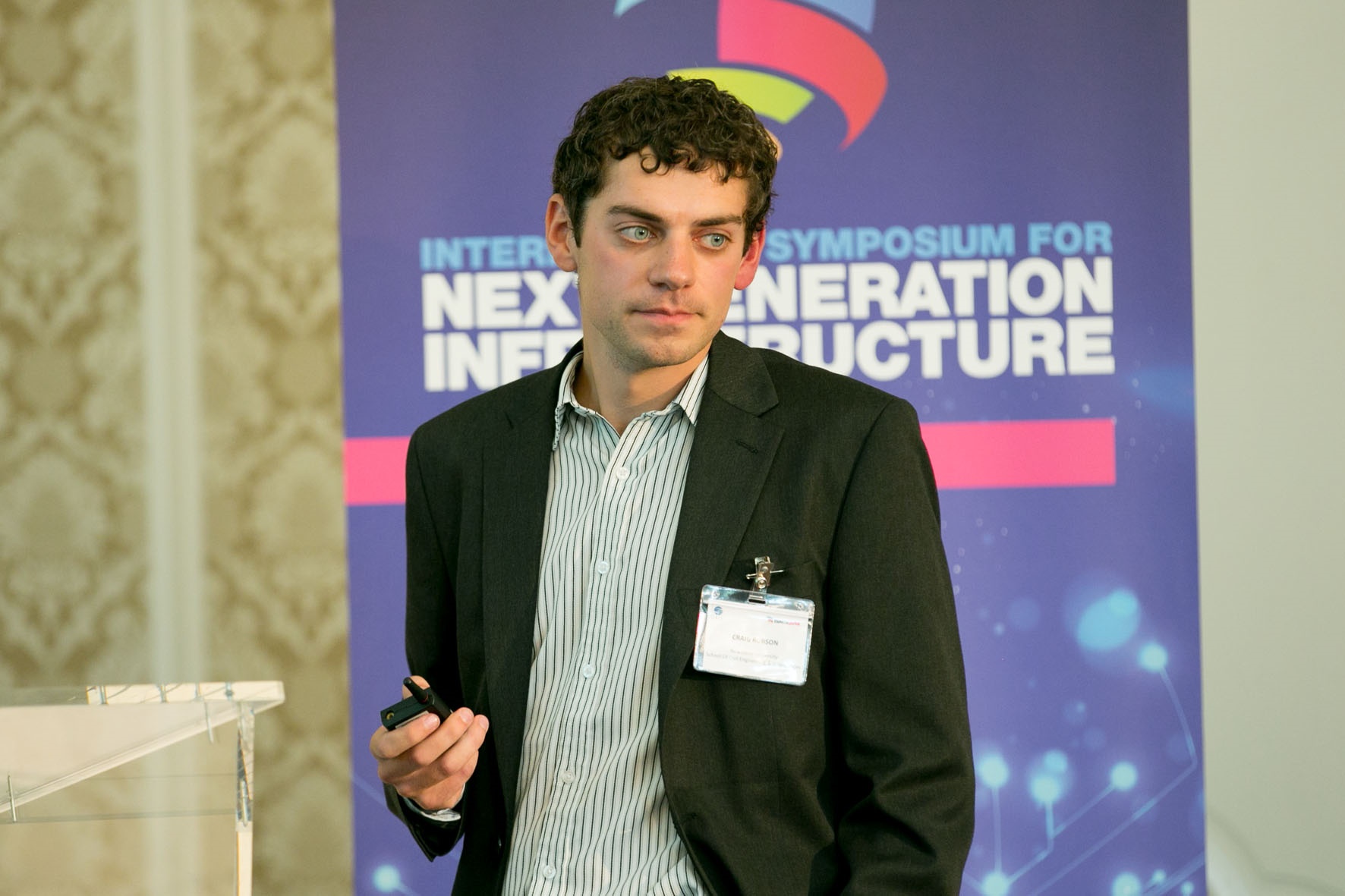 New insight blog from super user Craig Robson
Craig Robson, Research Associate in the Geospatial Engineering group, School of Engineering, Newcastle University talks about his experiences of using DAFNI and what benefits DAFNI brings to his work at Newcastle.
  Recent DAFNI enhancements 
   Here is a snapshot of just some of the enhancements added to DAFNI     during January 2021: 
Model Versioning – you can now upload a model and then edit that model to create a new version.
Model owners can now see an edit button on the 'Model details' page that will allow them to upload a new model version.
Group details (name and description) can now be edited by group administrators.
When uploading a new model version for an existing model, you can provide a 'Model Definition', 'Model Image' or both.
To support model versioning, users are now required to add a version message when uploading a model.
Added version flags to model versions, three flags are available – 'Latest' (automatically assigned), 'Default' and 'Deprecated'. Model owners are able to assign a single version to be the default version of their model and any number of versions to be deprecated.
The 'Model Catalogue' will prioritise displaying the default version of a model, falling back to the latest version of a model when there is no default defaulted specified. Currently, this means that these versions will be the only ones available to users in workflows. A future update will add functionality to select which version of a model to use in your workflow.
Added a version bar to 'Model details' page; regular users browsing models will be able to use the bar to browse the versions of models they can see, via a version history dialog and 2 convenience buttons to take you straight to the default or latest versions of the model.
Model owners will see extra buttons in this bar that will allow them to assign/remove the default and deprecated flags to/from versions.
Increased JWT expiry time to be 4 hours in order to reduce the likelihood of users being logged out mid-upload.
YAML and JSON problems in the model definition file are now much more clearly conveyed to the user with descriptive error messages.
Error is much clearer when model definition reference a dataset that doesn't exist in DAFNI.
Added tool tips to model parameters within a workflow.
   The next release of additional functionality on DAFNI is currently                   planned for early February. Our next newsletter will provide more details.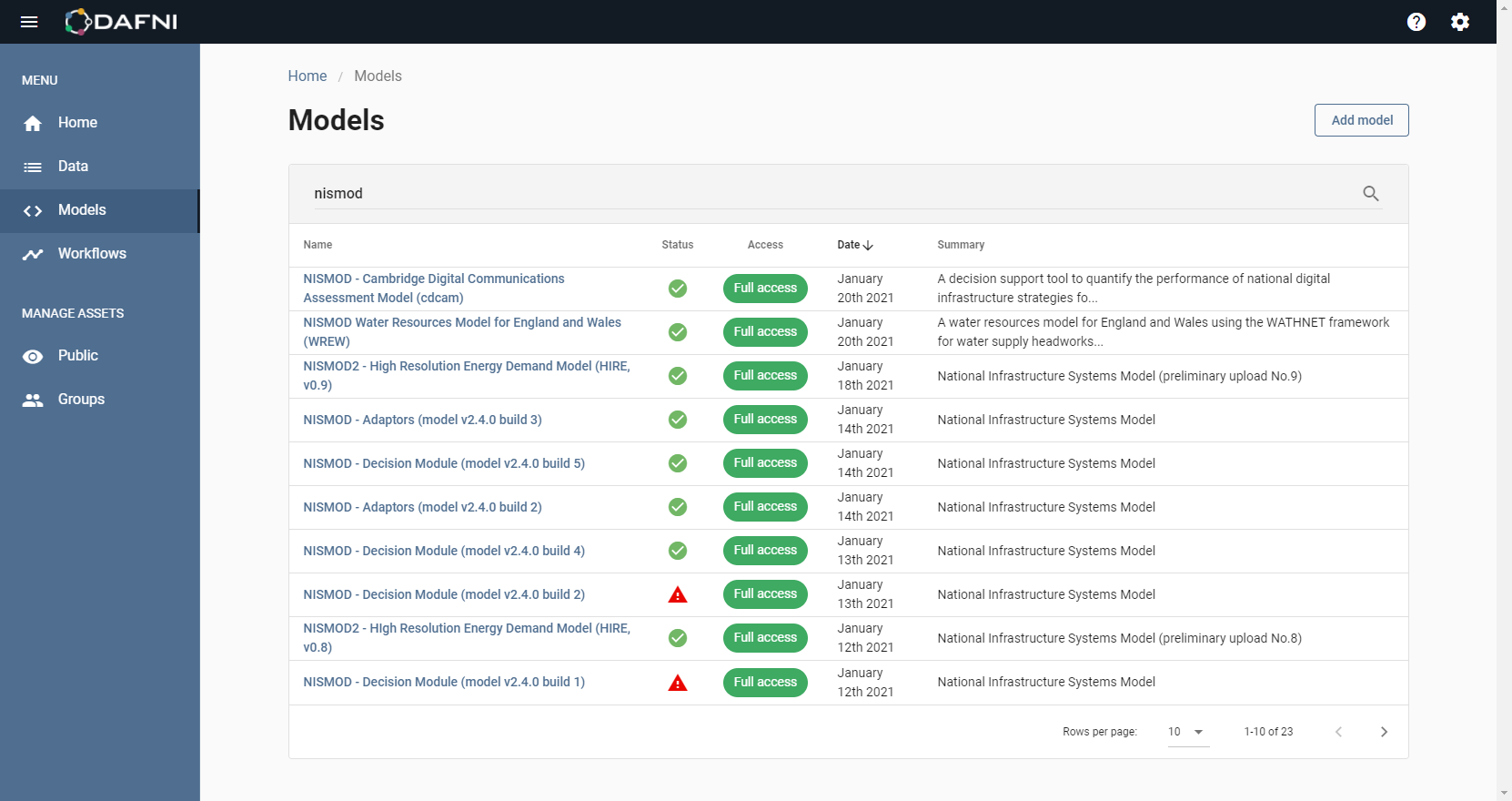 Events – bookings now open!
DAFNI Roadshow @ Cranfield University
All welcome. Join us on: Thurs 4 February || 930-12
Hear from DAFNI Champion, Dr Simon Jude, plus our Cranfield researchers, see a demonstration of DAFNI and learn about potential use cases for DAFNI.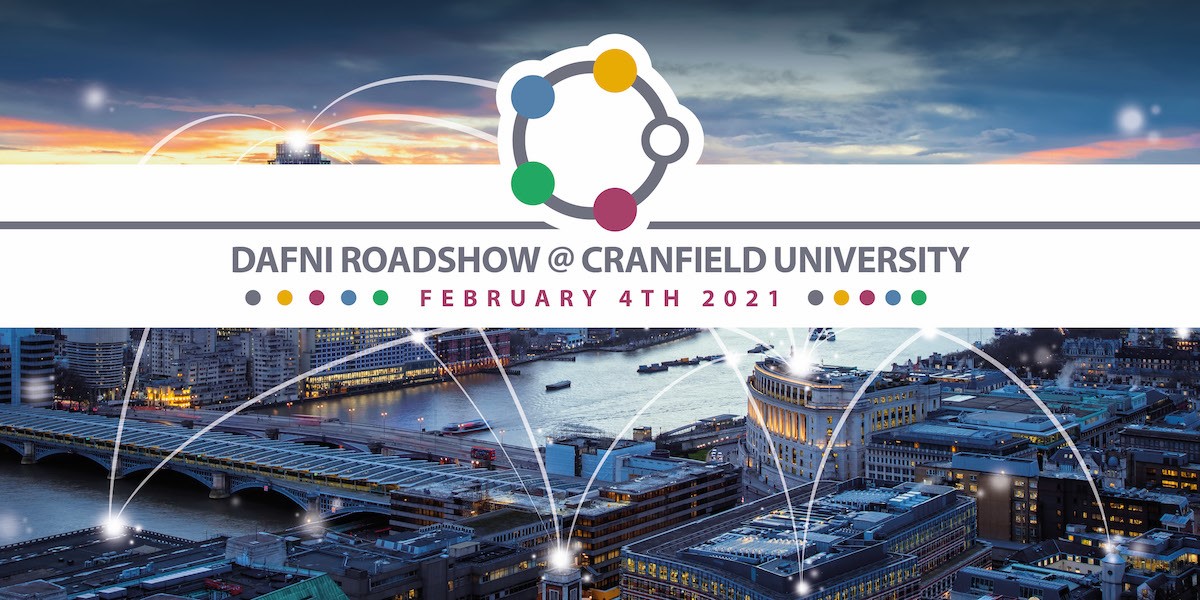 UKCRIC – DAFNI Roadshow @ University of Southampton
All welcome. Join us on: Monday 8 February || 2-5
Hear from UKCRIC and DAFNI Southampton researchers, see a demonstration of DAFNI and learn about potential use cases for DAFNI.
DAFNI Digital Twin Roadshow @ University of Sheffield
All welcome. Join us on: Friday 26 February || 10-1
Connecting Digital Twins across sectors is one of the key challenges that researchers will have to face.
DAFNI provides a collaborative environment and a secure repository for data and models. In addition to the HPC facilities, DAFNI enables the creation of workflows that combine multiple models, datasets and visualisation tools.
Join the event to find out more about the Digital Twin research at the University of Sheffield and discover DAFNI and its plans for accommodating and connecting full-scale Digital Twins.
Speakers include:
Professor Daniel Coca, University of Sheffield, giving an introduction to Digital Twins
Dr Cristian Genes, University of Sheffield, presenting the Sheffield's traffic Digital Twin
Dr Brian Matthews, DAFNI Project Lead, giving an overview of DAFNI
Rose Dickinson, DAFNI Technical Team, showcasing DAFNI's capability around data, workflows and models
Dr Andy R Mills, University of Sheffield, presenting how Rolls Royce is using Digital Twins
Professor Martin Mayfield, University of Sheffield, giving an overview of Digital Twins for infrastructure systems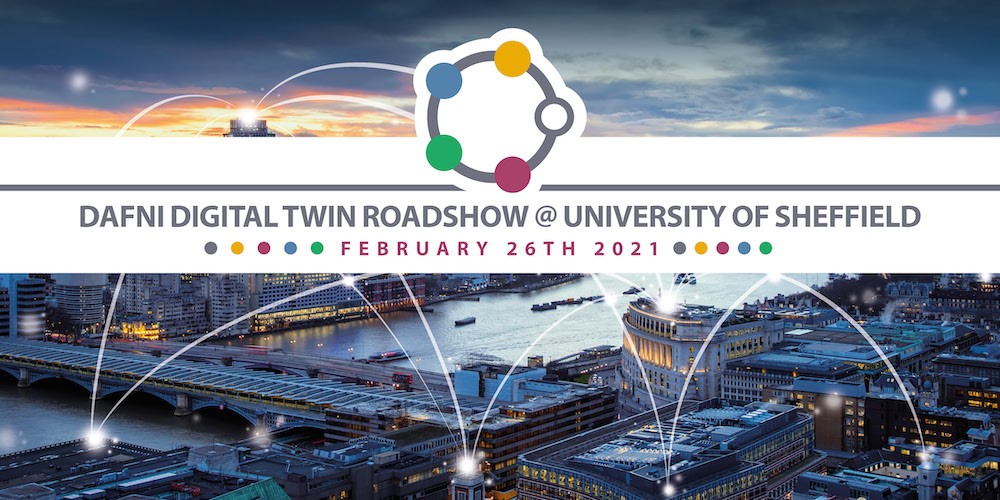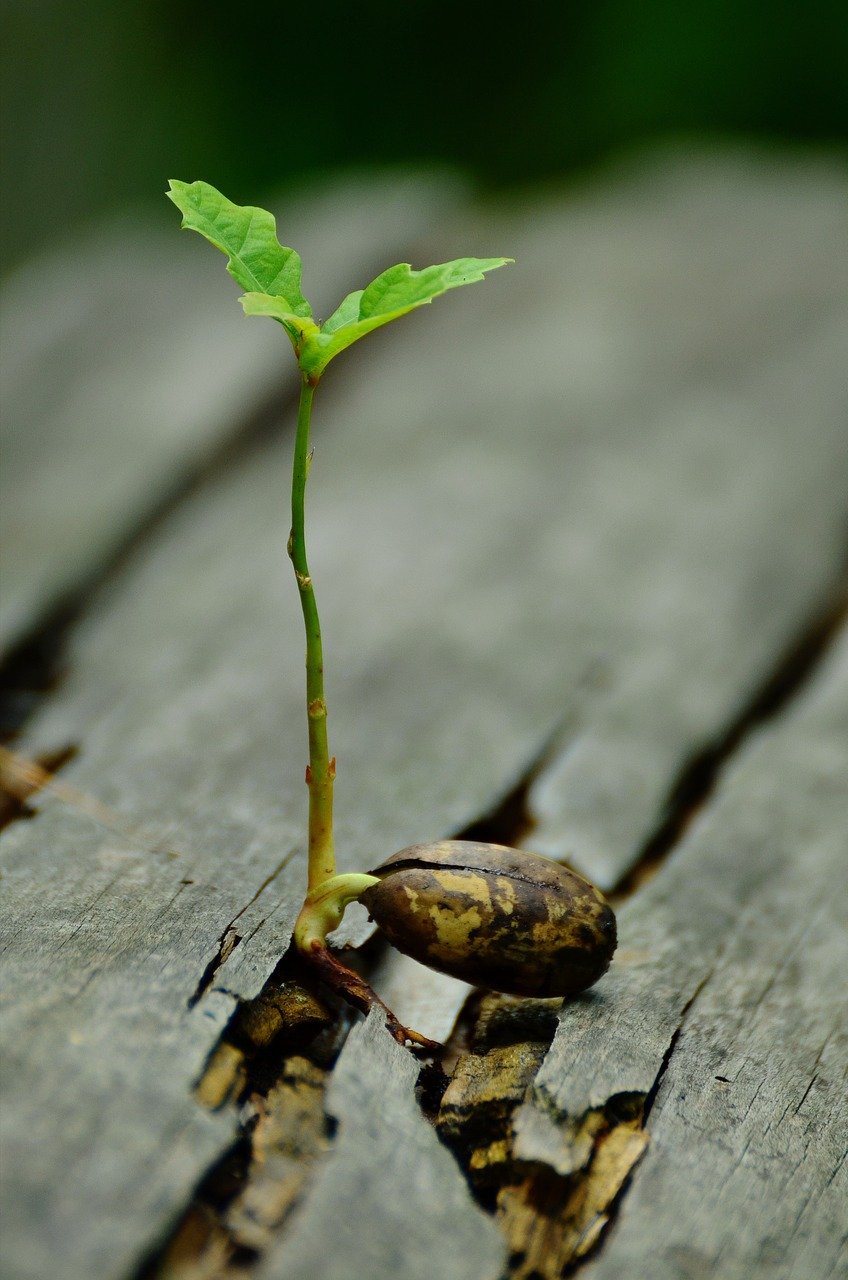 Funding & training calls cont…