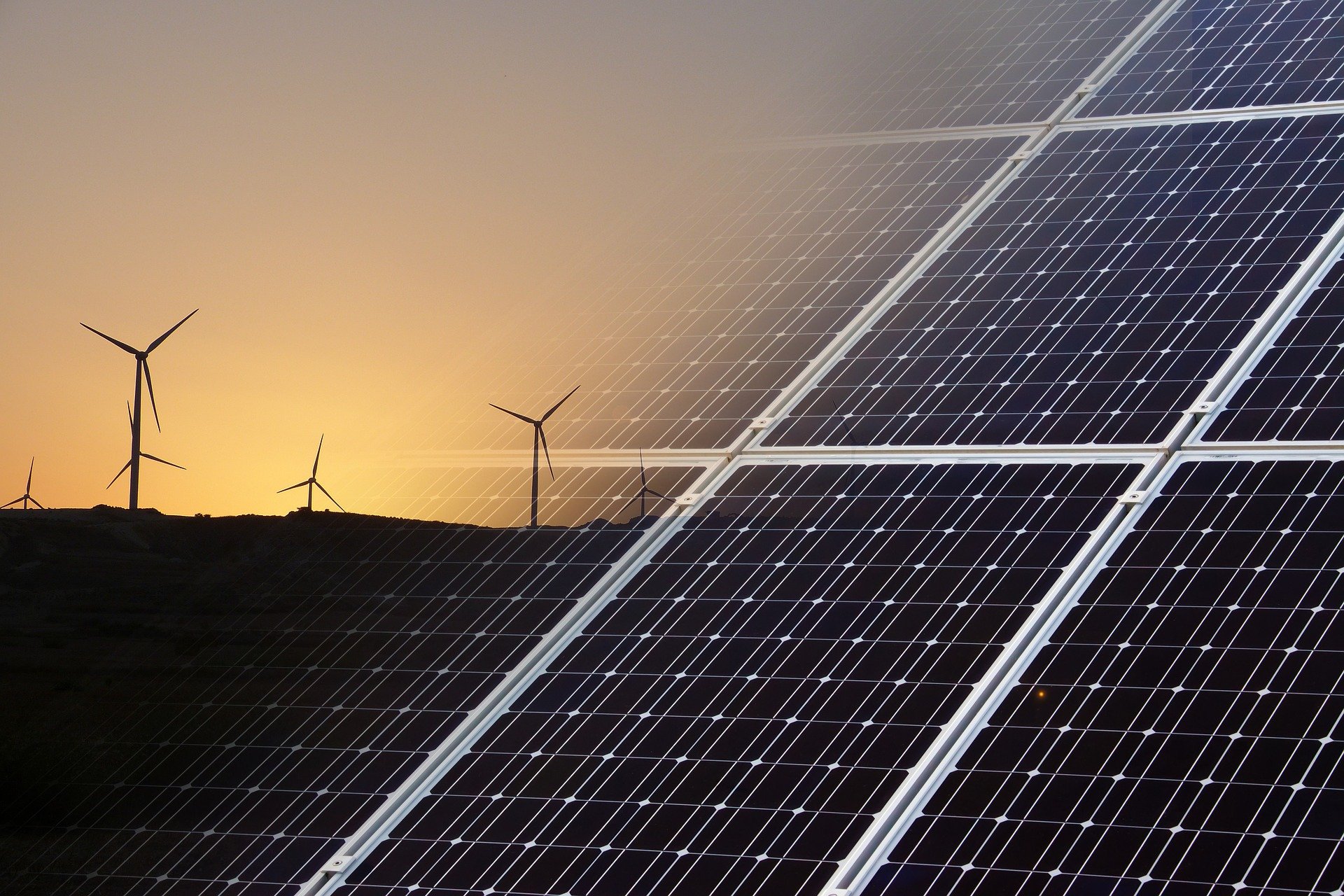 The Government has, today, announced a new UK Centre for Greening Finance and Investment (CGFI).  It is being established to drive research and innovation in climate and environmental risk assessment within the financial services sector.
The Data and Analytics for National Infrastructure (DAFNI) computational platform, hosted by the Science and Technology Facilities Council (STFC) in a partnership led by the University of Oxford, is playing a major role in this new venture.
Climate and environmental change impacts on every human and natural system, changing the risks we need to take into account when making decisions and how we invest in the future. Challenges include providing insurance when there might be more storms, financing investment in new water infrastructure with changing patterns of rainfall, providing mortgages for houses where there might be more flooding, and deciding to invest in green industries, such as electric vehicles, or renewable power.
The finance industry is increasingly becoming aware of the risks of climate change and needs to understand their likely impact on investments and liability. These risks affect the jobs in the financial industry and across the economy, as well our own mortgages, savings and pensions.
The Natural Environment Research Council (NERC) and Innovate UK, both part of UK Research and Innovation (UKRI), are funding a new £10 million research and innovation programme to create a new UK Centre for Greening Finance and Investment (CGFI). It will begin its work at the start of April, ahead of the United Nations' COP26 conference, which is hosted by the UK in Glasgow this November.
This centre is formed by a consortium of seven major UK research institutions, led by the University of Oxford with partners STFC, the Universities of Leeds, Bristol, Reading, Imperial College London, and The Alan Turing Institute.
The CGFI is planning a programme working with banks, insurers, pension funds, asset managers and others in the financial services sector to explore how we might more effectively and efficiently deal with the impacts of climate change and environmental risks. It will enable them to be more flexible and make more sustainable investments.
At the heart of the programme is the DAFNI computational platform at STFC.  DAFNI allows the CGFI to combine environmental data and predictions of future climate, with complex computer models of our towns and regions.  These can be used to estimate the risks of future investment scenarios.  The DAFNI platform offers a place to share the results with stakeholders in the financial industry, bringing the CGFI's research expertise to bear on real world problems.
Dr Brian Matthews leads DAFNI for STFC and co-leads the CGFI's theme of Infrastructure for Risk Analytics, alongside Professor David Wallom of Oxford University's e-Research Centre.
Dr Matthews said, "The CGFI represents a great opportunity to apply research on the environment to this key sector of the UK's economy.  We aim to deliver the tools that will enable the UK's financial systems to be more resilient to risks such as increased flooding, reduced crop yields or water shortages, while opening up the new opportunities that green technologies offer.
"We have already built a computational platform tailored for these problems and will use our expertise to demonstrate the predicative power of modelling the environment and infrastructure, and sharing it with our industrial partners. I look forward to working with the great research team in Oxford and across the consortium to help prepare the UK for these challenges ahead."
Tom Griffin, Director of Scientific Computing at STFC, said, "I'm very pleased that STFC and DAFNI are part of this exciting new centre's work in 'greening' the financial sector.  In DAFNI we have a state-of-the-art resource with analytics and modelling capability, which will enable advancement of the CGFI's work right from the start."
Jim Hall, Professor of Climate and Environmental Risks, University of Oxford and Principal Investigator of the DAFNI programme, said, "The CGFI will bring the best of climate science and risk analysis to inform the finance sector. The big step is to connect the UK's great capability in climate data and modelling with analysis of the exposure and vulnerability of financial assets, like infrastructure investments.
"DAFNI is the ideal platform for this type of analysis. DAFNI makes complex coupled modelling much more straightforward, as well as being transparent, repeatable and accessible. In addition, DAFNI's visualisation facilities will enable these complex datasets to be explored and communicated with a range of stakeholders around the UK."
Other activities within the Infrastructure for Risk Analytics work of the CGFI will include delivering a stakeholder-facing application and service catalogue, which can be used by non-computer specialists.  The DAFNI platform will enable new analytics tools to be built which go across different parts of the environment, giving a much more sophisticated picture of the interactions between the natural and human world. CGFI also wants to promote the sharing of reusable data via the FAIR standards (Findable, Accessible, Interoperable and Reusable) across its user communities.
Contact:
Marion Samler
DAFNI Partnership Manager
T:  +44 (01235) 567217
E: marion.samler@stfc.ac.uk
Notes for editors:
Read the Government announcement
DAFNI represents an £8 million investment from the UK Collaboratorium for Research on Infrastructure and Cities (UKCRIC) to provide world leading infrastructure systems research capabilities and enhance the quality of outputs. DAFNI will improve the efficiency, reliability and sustainability of infrastructure through better sharing and use of data, exploitation of simulation and optimization techniques, and engagement with stakeholders through visualisation. DAFNI will allow researchers to scale and integrate their computational models to explore the social and environmental impacts of changes in infrastructure with much greater coverage and detail, and to deposit, share and use data collected in research projects and generated in models.
The UK​ CGFI will also be making use of the  JASMIN​Facility for environmental science.
The Science and Technology Facilities Council is part of UKRI.