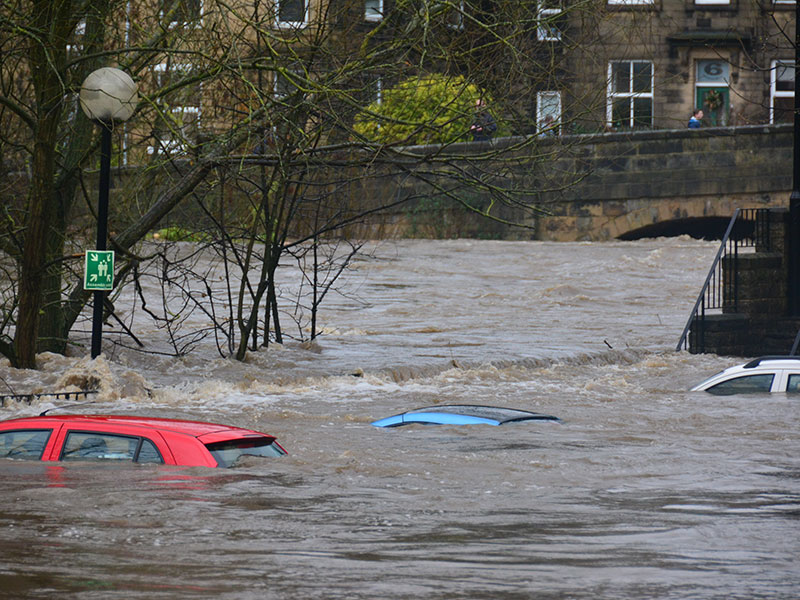 With the climate crisis now an insidious certainty, the Environment Agency has warned that intense bouts of flooding are set to become more and more frequent. In recent years, there has been an increasing number of government initiatives not only to reinforce public awareness surrounding this issue (for example, the Flood Action Campaign), but also to mitigate the effects of what could prove to be devastating and unpredictable weather events. These were particularly highlighted during the recent Flood and Coast Conference in June 2019.
Hot on the tails of this growing problem, the Newcastle upon Tyne Urban Observatory, in partnership with Newcastle University's Engineering Department, have launched the Flood PREPARED project. Lead by Professor Stuart Barr, this four-year initiative aims to "provide the tools and methods that allow cities to become proactive, rather than be reactive, to managing surface water flooding". This location was particularly relevant for this programme, as there was an intense flash-flooding incident in June 2012 in Newcastle and the North East, known locally as the "Toon Monsoon". This event caused localised chaos, as cars were quickly left underwater and, more seriously, hospital staff and emergency vehicles found it either impossible or had great difficulty making it through the high waters.
The Flood PREPARED project focusses on the collection and analysis of real-time data from air quality and rainfall sensors and CCTV cameras placed in strategic locations around the city. Two models have been developed by Newcastle scientists to attempt to pin-point the areas of highest risk: The Rainfall Model (this collates sensor data) and the hydrodynamics model (this aims to predict floods before they happen.) During a 'Hack Week' the DAFNI development team joined forces with the team in Newcastle for the purpose of connecting these two together, in order to enable large scale analysis and therefore easily simulate 'what if' scenarios. This collaboration was successful in allowing these two models to be linked, meaning data from the Rainfall Model could be processed by the Hydrodynamics Model. In addition to this, running the models using DAFNI hardware served to greatly speed up the process and thus reduce model run-time. The DAFNI team was also instrumental in streamlining the real-time data, creating visualisation for the model, and therefore improving the accessibility to the outputs from the models.
Tom Gowland, DAFNI Pilot Team, said "The next step for the project is to port the data onto the DAFNI platform, and that is what we will be working on imminently." He went on to say "Adding this data to DAFNI will enable a wide-range of researchers to easily incorporate it into their models to analyse both the implications of flooding and how its effects can be mitigated".
Whilst this project is currently only focussing on Newcastle, there is great potential to develop it for use in other cities around the UK. Another future development could include sensor data to look at the changes in water levels in rivers, which would give a more accurate picture of flooding in urban areas.
Samuel Chorlton, DAFNI Development Team Leader, said "This initial collaboration with the Urban Observatories is an important step for us, and we are looking forward to working closely with other Urban Observatories in the near future. This will be an invaluable opportunity in an attempt to further close the gap for more collaborative research within the UK".