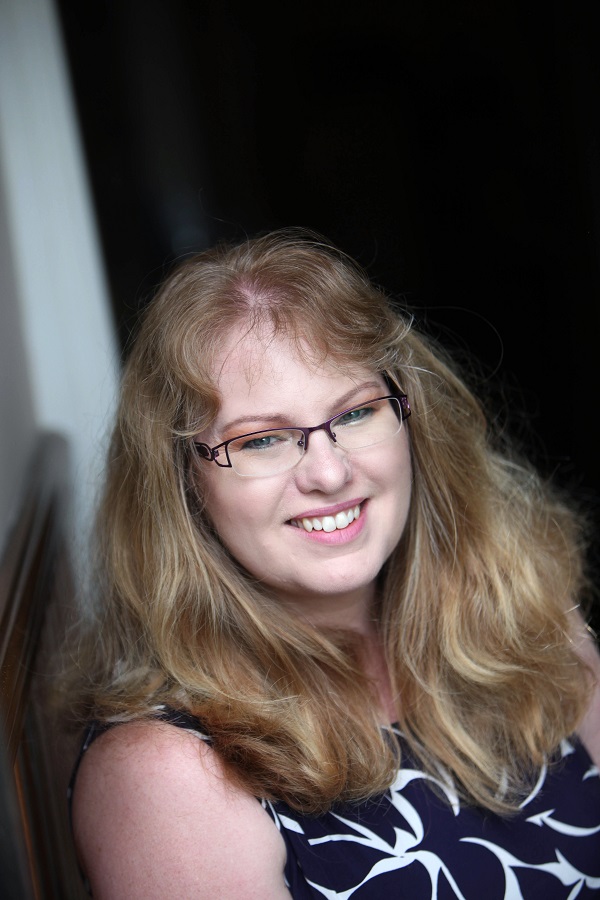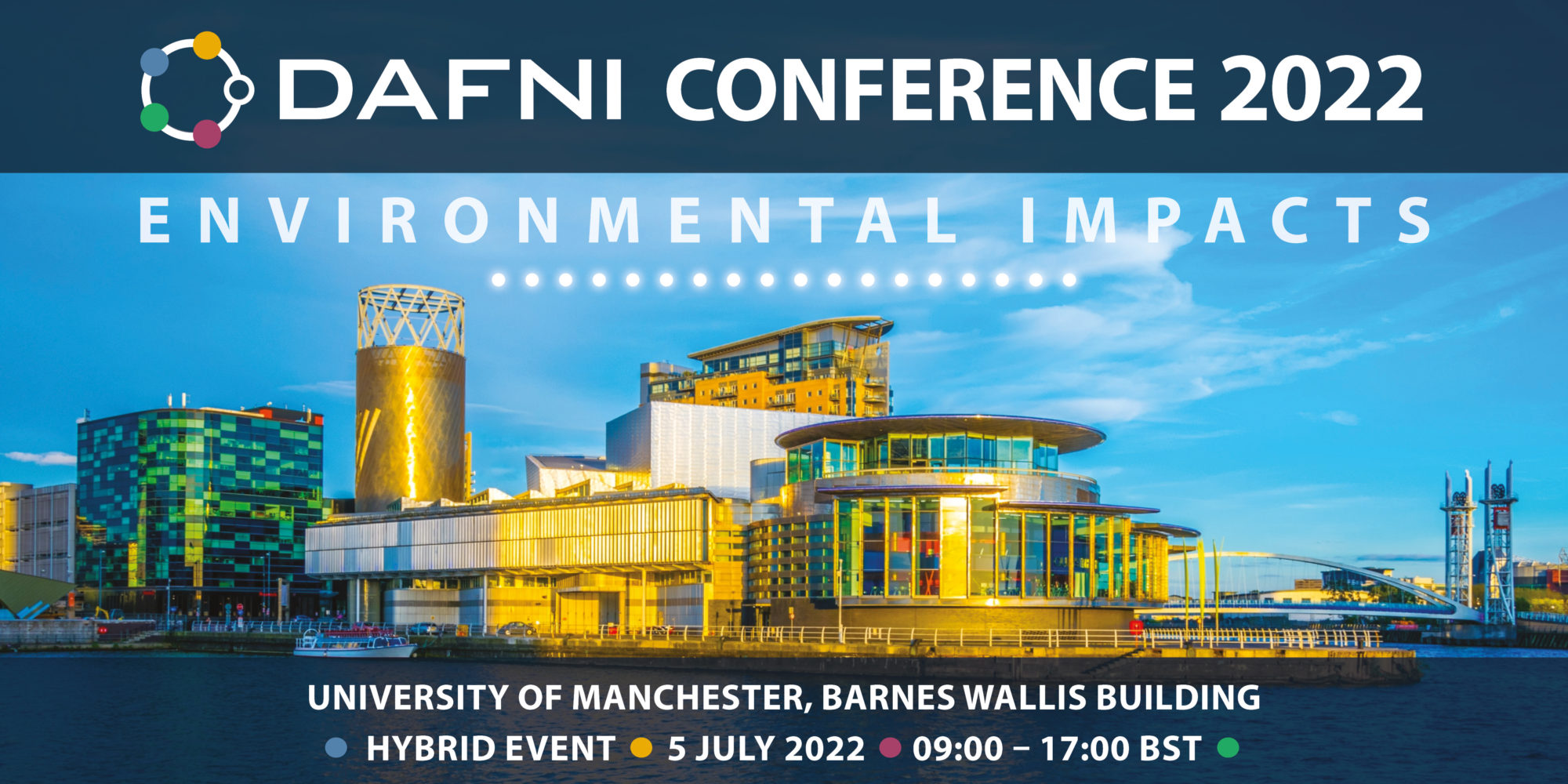 At this year's DAFNI Conference on 5th July 2022, we welcomed the return of in-person meetings with a cohort of up to 70 delegates at our Manchester University venue, complemented by just under 100 online delegates who joined from around the world via Zoom.
The conference theme of 'environmental impacts' highlighted the Data & Analytics Platform for National Infrastructure's pivotal role in climate related and infrastructure projects.
Professor Jim Hall, Chair of the DAFNI Governance Board and in his role as newly appointed Commissioner at the National Infrastructure Commission, opened the conference, discussing infrastructure's role in the levelling up agenda whilst the UK faces a fiscally constrained period and faces some difficult choices ahead.
Jim warned of the necessity to "be humble about the role of infrastructure and that it will be important to experiment and test more around the role of infrastructure in the levelling up agenda".  
He added that "by modelling systems we understand them, and modelling helps us to reach a shared understanding of systems, to evaluate them, and to move towards a robust solution, to anticipate and intervene ahead of time, and to better achieve long-term strategic and adaptive plans".
Speaking about DAFNI, Jim added that: "DAFNI has curated both models and datasets, and allows researchers to test adaptation options, to respond to rapidly evolving user needs, and to help fulfil the urgency of finding solutions."
 Mark Enzer, OBE, Strategic Advisor at Mott MacDonald and former Head of the National Digital Twin programme, addressed the importance of Digital Twins to support strategic planning and monitoring of valuable infrastructure assets, and how academia is a key player in this market, alongside industry and government initiatives. He predicted, "The future of Digital Twins is federated" and noted that "the market must 'convene, connect and coordinate' for success".
Dr Brian Matthews, DAFNI Facility Lead, introduced DAFNI and celebrated a stimulating, collaborative and most useful day of connections and discussions.  
Professor Robert Nicholls, Director of the Tyndall Centre, University of East Anglia and Dr Craig Robson, Research Associate in Geospatial Data Science, University of Newcastle spoke on OpenCLIM, which is building a framework enabling the next generation of climate risk and adaptation modelling at a national scale, bringing together domain experts and models to create a novel and integrated platform.
Craig highlighted the critical role of DAFNI as an "open, sustainable platform" for modelling, whilst Robert noted its essential role in providing a "legacy solution to ensure that the OpenCLIM work and models are accessible to researchers of the future".
Dr Tom Dolan, UKCRIC Senior Research Fellow, UCL, highlighted the synergies between DAFNI and other UKCRIC initiatives, which fuel UKCRIC's activities and help them achieve their "potential to enable net zero, resilient infrastructure, tackle societal issues and in overcoming challenges in getting infrastructure right for levelling up".
Dr Jonny Wilson, Water Resources Modelling Lead, The Environment Agency, spoke on how the DAFNI platform is supporting water modelling in the UK. The Regulators' Alliance for Progressing Infrastructure Development (RAPID: Environment Agency, Ofwat and Drinking Water Inspectorate) have developed a national water resources system simulation model to independently assess the drought resilience benefits of the new strategic resource options and help support the decision-making process around them. The DAFNI platform is a critical part of the modelling process and has allowed regulators to establish capabilities in a new and important area of work.
Jonny noted how DAFNI helps the Environment Agency to develop post-processing of outputs for different stakeholders and discussed future plans to explore integration and working with other models present on DAFNI.
Professor Richard Kingston, University of Manchester and PI for NERC's Digital Solutions Programme, discussed NERC's Digital Solutions Hub and how it supports policy making and policy decisions of which DAFNI is a partner and will be involved in the conversation that are to come.
Dr Robin Wardle, Research Software Engineer, Newcastle University, discussed the PYRAMID project, a collaboration between researchers from Newcastle and Loughborough Universities to develop a near-real-time flood-forecasting and flood-risk management demonstrator platform. The project is using DAFNI and is "at the sharp end of building workflows and the conference is a very useful way to gain experience from other DAFNI users".
Dr Jens Jensen, Scientific Computing, STFC, Dr Ben Mawdsley, Hartree Centre, and Dr Jethro Akroyd of CMCL Innovations introduced the CReDo climate flood resilience Digital Twin. CReDo is connecting digital twins across infrastructure and services (a systems-based approach) to demonstrate how connected data and greater access to the right information can improve climate adaptation and resilience. DAFNI, the Data & Analytics Platform for National Infrastructure, was selected as the critical platform which allows the likes of BT, Anglian Water, and national power networks to share their sensitive datasets.
Dr André Neto-Bradley is a Research Associate at University of Cambridge, his work focuses on energy modelling and building simulation. He is using DAFNI in his research and highlighted that "DAFNI allows users to share data and models in a way that's easy for other people to access."
André added, "In DAFNI, models can be out in the open and accessible to help avoid duplication and build on synergies. They can also be joined to be used in conjunction with each other."
Dr Evangelia Manola, Research Fellow in UCL Department of Civil, Environmental & Geomatic Engineering, presented on a maritime shipping Digital Twin for construction waste distribution, an innovative idea to improve the distribution of construction waste and to reduce carbon emissions.
The morning session was expertly chaired by Dr Stephen Hallett, Chair of Applied Environmental Informatics, Cranfield University, and the afternoon session by Dr Liz Varga, Professor of Complex Systems, Head of UCL's Infrastructure Systems Institute, UCL.
Find out more about DAFNI, visit www.dafni.ac.uk
The video recordings are available at DAFNI YouTube channel DAFNI Conference 2022
Interested in collaborating with DAFNI?
If you would be interested in using DAFNI, would like to access Data on DAFNI or involve us in a new project, we would like to hear from you.  Please complete your details on the contact form using the link and we will be in contact with you by email.